When Does Florida Stone Crab Season Start and End?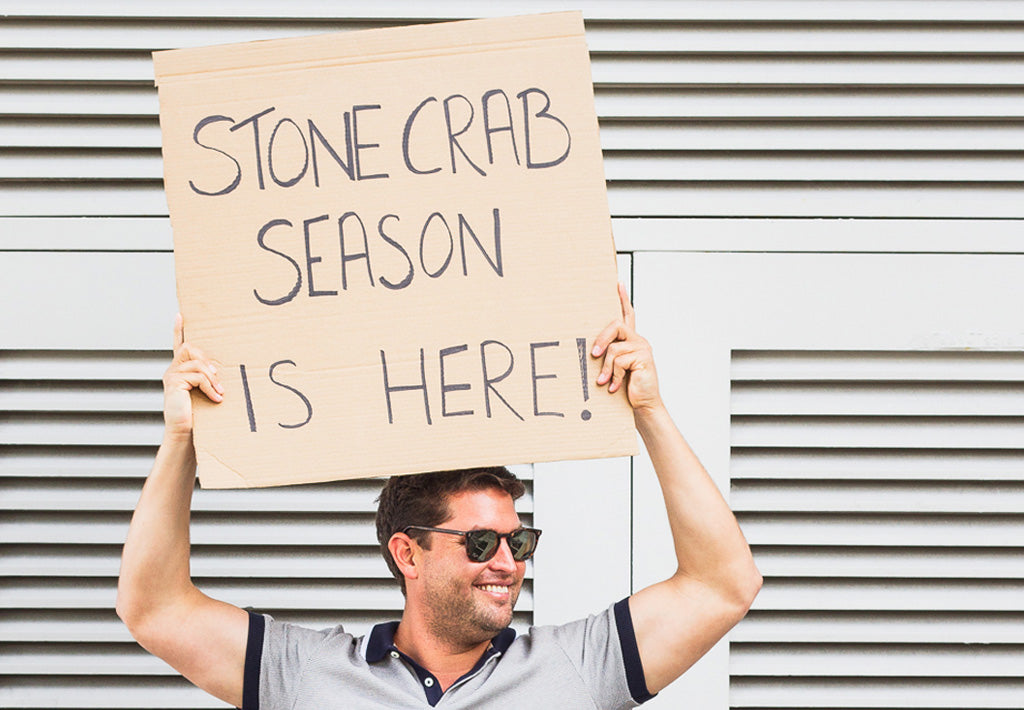 If you're in Florida during stone crab season, you are in for a treat. The sweet white crab meat is delicious and something that residents look forward to all year. It's something that brings life to the Florida winter.

Much like other wildlife, the Florida stone crab season carries restrictions for preserving numbers. Its timing also has to do with when the crabs are most plentiful so they're easy to harvest.

If you love King or Dungeness crab, chances are that you will rave about stone crab claws, too. Learning more about the season will serve you well, whether you're looking to catch your own or you simply want to enjoy eating them.
When Is Florida Stone Crab Season?
According to the Florida Fish and Wildlife Conservation Commission, the stone crab season in Florida occurs between October 15th and May 1st. 
The Fish and Wildlife Research Institute is in charge of population monitoring among commercial fishermen. It also conducts year-round research on the stone crab population in Florida.
For this reason, the stone crab season is shorter, a change that occurred in 2020. Previously, it started October 1st and went through May 15th. This change is part of an effort to prevent overfishing.
How Are Stone Crabs Collected?
It's illegal to harvest stone crabs outside the season. Once the season has started, there are further guidelines regarding how stone crabs can be collected. 
A commercial stone crab fishery uses baited traps to harvest stone crabs. Recreational fishermen also use baited traps, but might also collect them by hand, using snorkeling gear.  
Rules About Collecting Stone Crabs
Commercial fishermen can set 100 traps at a time, giving them plenty of opportunities to catch the stone crabs you crave during the season.
Recreational fishermen can set up to five baited traps. They cannot use any gear that might puncture the body of the crab when harvesting by hand. That includes spears, hooks, and grabs. 
Recreational harvesters can carry home one gallon of stone crabs per day. There cannot be more than two gallons on any given vessel at a time. 
Harvesting from egg-bearing crabs is never allowed. These crabs can be identified by the orange or brown egg sac they carry on the underside of their bodies. 
Outside the stone crab season, it is illegal to possess, sell or harvest the claws. 
Traps can be placed 10 days before the start of the season, but cannot be tended until the season starts. Traps can only be worked during the day and harvesters have five days after the season ends to remove their traps. 
Anyone over the age of 16 must have a saltwater fishing license to collect stone crabs. This is available as an add-on feature to a traditional fishing license. Registration numbers must be on the traps.
Stone Crab Claw Size
In addition to these regulations, harvesters must watch the claw size of the stone crabs they collect. 
The minimum size limit is 2 7/8-inch. Only the claw can be removed from the crab. The crab will then regenerate the claw. In this way, the entire crab isn't killed only to eat the claw meat. 
Harvesters can remove only one claw from each crab, even if both are of legal size. This gives the crab a defense mechanism to protect it while it regenerates the other claw. 
To measure a stone crab claw, harvesters must measure the length of the propodus. This measurement starts at the joint of the elbow and extends to the tip of the propodus. 
Any claw that measures too small must be kept intact and returned to the water. Removing the claws carefully ensures that the crab survives and can regenerate it. 
If you're not sure how to remove the claws, ask an expert to teach you so that you can do so properly. Improper removal contributes to the decline in population, which can affect the season and the availability of the meat.
That's because a claw that has been improperly removed can't regenerate. This keeps the crab from being harvested again, but also increases its risk of death due to a lack of defense. 
How to Prepare Stone Crab Claws
Now that you've gotten your hands on some stone crab, you likely want to learn how to prepare it. If you're in Florida during the season, you can easily find it on menus far and wide too. 
Stone crab claws are usually steamed, which releases the meat from the shell. Once the water boils, this takes about 10 minutes. You can expect about a pound of meat from 2 1/2 pounds of claws. 
The most traditional way to serve stone crab is with melted butter or a mustard sauce. This is a delicious way to give the meat a try if you're new to eating it. 
Stone crab is also tasty served cold with any kind of dip you prefer. It's also easy to grill it and baste with lime butter for something a bit different. 
Serve stone claws with a vegetable dish, such as gazpacho, hearts of palm salad, or a platter of grilled vegetables. Try zucchini, eggplant, tomatoes, bell peppers, or artichokes. 
For a side dish that's a bit more filling, consider serving your stone crab with sweet potato fries or roasted garlic potatoes, fresh off the grill. 
Get Ready to Enjoy the Season
There's nothing like fresh seafood, plucked from the seas and the Florida stone crab season is the premier time to enjoy it. 
Provided you follow the guidelines, you can get a mouthwatering taste of stone crab for many months. And you're always welcome to sample stone crabs in any of Florida's seafood restaurants. 
Not in Florida? Make sure you stock up on our fresh and delicious stone crab legs. We'll ship them right to you. 
Featured in…