GEORGE STONE CRAB COLLECTIONS
THE BEST STONE CRAB DELIVERY ONLINE
Order from the best stone crab delivery option online. Get to know our stone crab prices! We offer the best price ranges in the market as well as overnight nationwide shipping. You just buy your fresh florida stone crabs, relax, wait for your stone crab order and enjoy them once delivered. Simply, The Best Fresh Florida Stone Crabs Online for Sale straight to your door.
Our process

Catch


Boil for 8 Minutes


Ice Water for 8 Minutes


Pack


Ship


Enjoy

Our Stone Crabs are a Must-Try!
What Are You Waiting For!
George's Top Picks
George definitely has some favorites, he can't resist a fresh Jumbo Stone Crab Claw especially with our 50g Osetra Caviar paired for the perfect dining experience.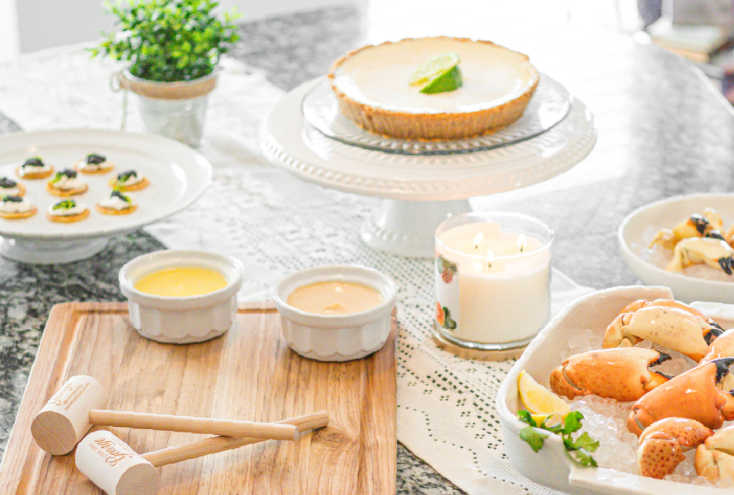 Jumbo Stone Crab Claws | Dinner for 4
A family favorite, enjoy 6 lbs of fresh crab claws
and a complimentary mustard.
Order Now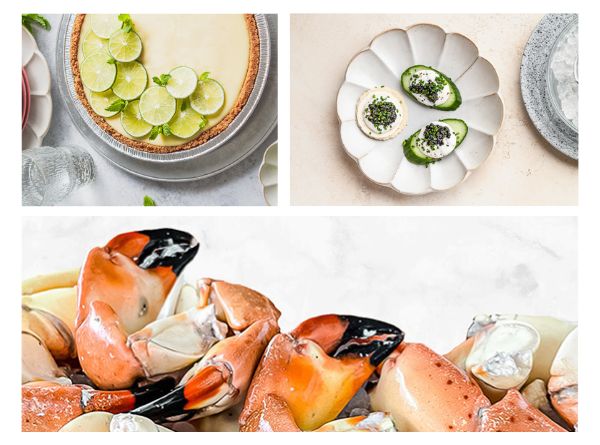 Ultimate Bundle: Stone Crabs With Caviar & Key Lime Pie
Ultimate Dinner includes large stone crab claws, a world-famous Fireman Derek's key lime pie, & Bester Osetra caviar.
Order Now
REVIEWS ARE IN
What our customers
have to say
Just received my first order from George Stone Crab. The quality is unsurpassed, packed beautifully and the customer service is fantastic.


I had just spent 5 days in Miami with my brother & sister in law. I sent crabs and key lime pie as a thank you gift. I ordered late morning and by 4:00 p.m., they were delivered. Fresh. Delicious. My brother claims these were the best and he would know. Next time I will order for me!
No questions asked the best way to enjoy these delicacies. I order every week! A must while in season
Ordered 3lbs Jumbo and 3 lbs Large claws, devoured by 3 people with some left over. Great mustard sauce. Really satisfied our stone crab craving. Great ideas for parties. Claws arrived fresh and in great shape. FedEx delivered on Saturday. Thank you.
I've ordered several times; always delivered on time fresh claws perfectly cracked delicious souse. Highly recommend them!
arrived today. so fresh. jumbo claws for 6 people inhaled by two (mom and i are celebrating mother's day week). you only live once and this gives you a reason to enjoy life.
Can't say enough about how amazing our experience has been. Not only are the crabs amazing, but the customer service is beyond stellar. I felt like I was dealing with my local fish store, not a company that was on the other side of the country! Will be placing another order as soon as stone crab season opens in the fall!
I have to say they are the Freshest out there! And their mustard is unbeatable , very reliable on quality and sizing...I've tried others but George is very consistent with freshness and taste.
Best value. The most crab meat for the least $. Same quality (if not better) then Joe's stone crab.
I am big fan of Georges. Every single time I have ordered their quality has been super fresh. Great customer service and their quality all season long is fantastic.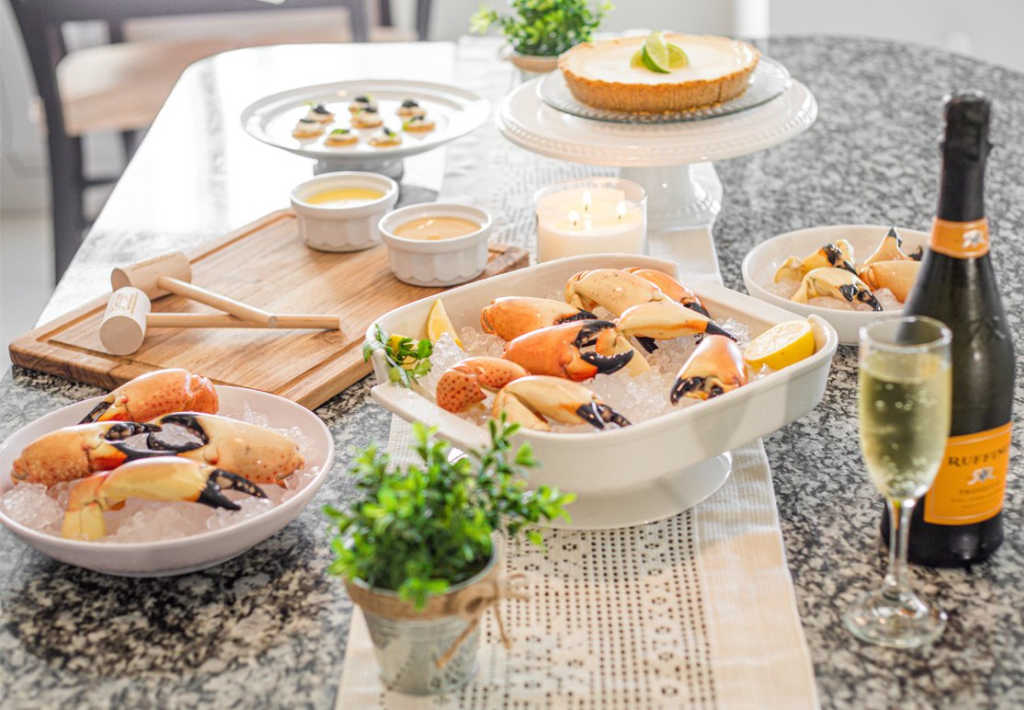 If you're looking to cook up a stone crab feast now that it's in season, here are some of the best sides and dips to pair with your fresh crab.
Read More
Stone Crabs Related Questions
Prior to deciding on whether to benefit from our breathtaking stone crab prices and buying right now or waiting a little bit into realizing your Fresh Florida Stone Crabs online purchase, take a look at some of the most frequent and relevant questions to take into account during the process of your purchase with us.
What is special about stone crab?
There are several reasons why stone crabs are considered very special creatures, on the one hand the stone crab fishery is quite distinct in that only the claws are taken while the crabs themselves are put back into the water. On the other hand, the astonishing 19,000 pounds of pressure per square inch exuded by its crushing claw makes stone crabs capable of devouring mollusks, oysters, clams and more. This incredible strength not only makes it a formidable hunter but also contributes to the succulent flavor that has made its claws so sought after among seafood lovers!
What does stone crab taste like?
Florida stone crabs are known for having a sweet and unique flavor that has made them a highly prized delicacy. It could be said that they have a slightly sweet, but not overpowering flavor, which makes them a great complement to most seafood dishes.
Do people eat the whole stone crab?
Indulging in stone crab is certainly a treat; however, the hard shell can make it tricky to consume if you're not familiar with the preparation process. Since you can't remove the crustacean's armor during cooking, it's usually served with its covering intact. The edible part of a fresh stone crab is its claw, which can regenerate. Unlike other species of crabs where you harvest the entire body for meat or legs, tearing off the stone crab claws won't stop them from regenerating.
Are stone crabs good to eat?
Fresh Florida Stone Crabs are not only good but also a delicious option to eat. They're traditionally consumed chilled, their delicate meat has a texture akin to that of lobster and shrimp; yet firmer than other varieties of crab.
Are stone crabs killed for their claws?
The short answer is: stone crabs are not killed for their claws. Just like other crustaceans, stone crabs must be collected in a carefully regulated fishery. By Florida legislation, the removal of entire stone crabs is strictly forbidden. The stone crab's extraordinary capacity to regenerate lost limbs allows a unique and sustainable opportunity to collect the succulent claws without taking its life, enabling to simply remove them and release the creature back into its natural habitat.
Why are stone crab bodies thrown back?
The sustainable technique of throwing stone crab bodies back into the water once a claw has been harvested allows to ensure that the stone crab remains intact so its removed claw can regenerate with no difficulties.
Featured in…